PROFILE
TOHOSHINKI means that "there appears God in east!". It was named as a group that makes its name known from all parts in Asia to rest of the world. It made a debut in February 2004 in South Korea. In Japan, it made a debut as a new group of J-POP in April 2005.It is very popular not only in South Korea and Japan but also in each country in Asia including China, Taiwan, Thailand and Malaysia, and they made a big success in Asian tour in 2006 and 2007.
After the resumption of their activity in 2011 that had been requested enthusiastically, their existence has been requested feverishly not only in Asia but also in Europe and USA. They have been performing all over the world.
In 2013, they made 5 largest dome tour by themselves for the first time, and also held a concert in Nissan Stadium by themselves as a first foreign artist.In 2012, they held 「Tohoshinki Live Tour 2012~Tone~」, and in 2013, 「TOHOSHINKI Live Tour 2013~Time~」 and「TOHOSHINKI Live Tour 2014~Tree~」.In 3 years, they held the largest number of concert as a foreign artist at highest speed where 2 million peopleparticipated in.In 2015, they welcomed a commemorative 10th anniversary of making a debut in Japan. They also held their 2nd 5 largest dome tour across the nation 「TOHOSHINKI Live Tour 2015~ With~」, and performed in the remarkable live concert. They made a number of superb records such as top sales amount of the single album as a foreign artist in history.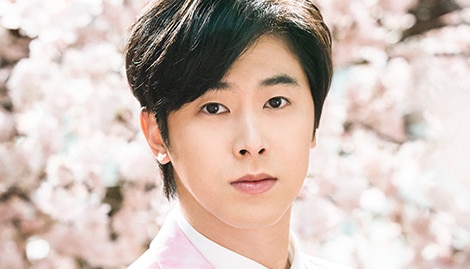 Yunho (Uknow)
Date of Birth: 1986/2/6

Height: 184cm

Weight: 66kg

Blood Type: A
Changmin (Max)
Date of Birth: 1988/2/18

Height: 186cm

Weight: 61kg

Blood type: B