INFORMATION
"Information about the 3rd first-come-first-basis sale of Complete DVD BOX of U-Know's latest drama ""Queen of Ambition / Yawang"" with the event participation tickets for buyers "
Don't miss your first and last change to enjoy the world of an actor, Yunho and "Yaoh"!
Date and Time: May 28th (Wed) @ 18:00~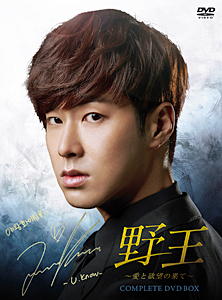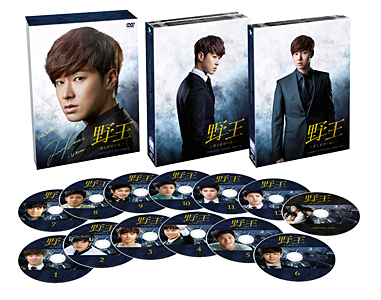 *It is on the first come, first served basis, so we will stop the sale as soon as the tickets are sold out.
*As announced previously, 2 tickets (pair) will be given for each product.
*We will try out best to make your seats next to each other, but please note that the seats are not guaranteed to be next to each other. Also, you have to use both tickets at the same time.
*For customers who purchase the Complete BOX at the first and second sales, we will ship the product together with two tickets (pair) you applied.
The seats will be next to each other without fail. We will designate the seats giving priority to the customers who purchased Complete BOX at 1st and 2nd round of sale.
Entry Ticket for the event is only given for the DVD Box purchased at the "Complete DVD BOX with Premium Entry Ticket Selling Site" of the Bigeast official shop.
*If you come as a pair, only the person who purchased the DVD Box has to show his/her fan club membership ID. If you can't bring your membership card with, you can also show your digital membership ID instead.
※For further information, please check out "Premium event ticket-included complete DVD-box sales site " in Bigeast official shop.
●"Yaoh〜Ai to Yokubou no Hate〜" Japan Official Website :
https://yaoh.jp/
●"Yaoh〜Ai to Yokubou no Hate〜" Japan Official Twitter : @Yaoh_jp